The role of women in society has been in constant evolution. In recent years, brave women have been changing paradigms and stereotypes about what many would consider 'men's' territory. However, there is one cliché both men and women will always have in common: love.
#HeSaidYes
Aruba
Language: English


One of the most romantic clichés


is still about
marriage
proposals.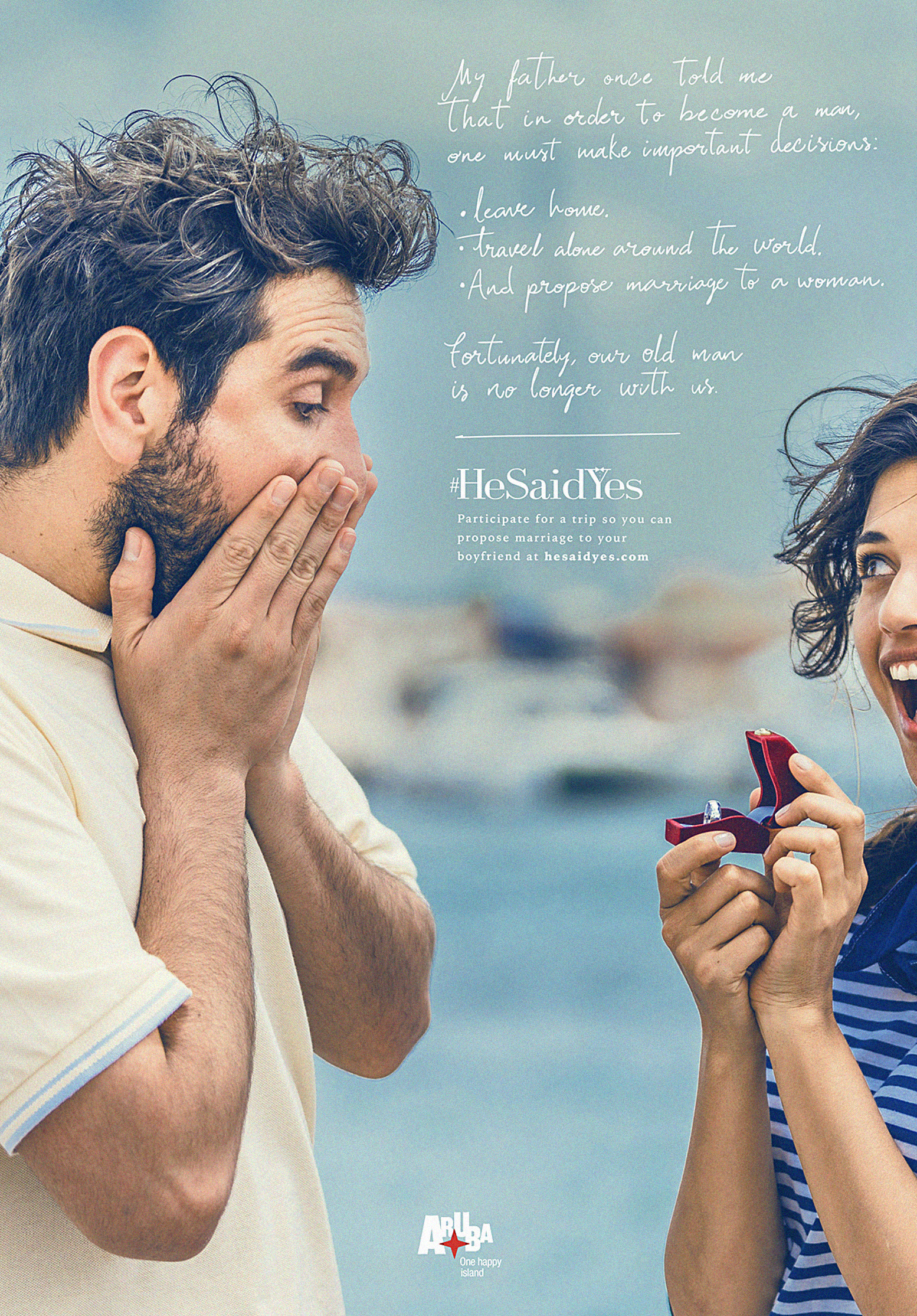 inviting Latin American women

to propose
to their boyfriends.